Sustainable Luxury
The mill that spins Ekotree's cashmere takes a truly sustainable approach to all aspects of cashmere production. Alongside the exceptional quality of the cashmeres with a fineness (14-16 micron) and length (>45 mm), sustainability production is an essential criteria when it came to Ekotree choosing our mill.

As far back as 2006, our mill achieved a series of international standard requirements concerning the company's eco management, reaching full certification. This certification is in line with the spirit of safeguarding and care for the environment which is such an outstanding element of the mills philosophy. The company maintains a commitment programs and measures to reduce its impact on the environment, a reduction of about 40% of energy consumption per unit of product produced, a reduction of approximately 10% of water and a reduction of approximately 23% for the carbon dioxide (CO2). Cashmere Organico
This was followed in 2015 by the innovative Organic Cashmere project. A Farm located in a specific unspoiled area of Inner Mongolia is entrusted to a family of shepherds who takes care of a limited group of Hircus Laniger goats that freely graze in the vast surrounding territory. The project foresees that the entire life cycle of animal and the territory where they live are constantly monitored, documenting the entire process from the cashmere fiber, the protection of the territory, the welfare of animals and shepherds as evidence of the company's ability to safeguard the places of origin of the raw material.

Natural and Hypoallergenic Systema Natvrae is the process of cashmere fibre being infused with natural dyes from herbs, berries and roots. The extraordinary power of nature is used by our chosen mill through the advanced technology applied to the extraction of colour to create a yarn without chemical substances resulting from ancient herbal recipes, in full respect of the natural environment. So with a complete absence of chemicals our 180 shades of cashmere are a truly sustainable luxury option. A cashmere that is natural and hypoallergenic and gentle on both nature and skin.

Plant Based Dye - Woad Woad, an ancient, traditionally renowned plant-based dye and a precious resource in the Montefeltro area, to the extent that it was known as "blue gold". The pigment which is extracted from the biennial cruciferous plant, the Isatis Tinctoria (better known as glastum or woad), is grown in the countryside in the province of Pesaro-Urbino and worked for our mill by a local artisan. Since the 14th century, it has been the only colouring agent able to create shades ranging from blue through to a light blue of the highest quality, both in colour terms and also of its fastness to light and wear resistance. As a dye plant,Woad was popular throughout Europe until the 17th century, where it was used to colour fabrics and to decorate books,to paint canvases, frescos and terracotta.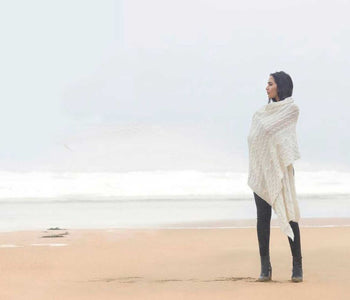 Spending the time and effort hand washing your knitwear might not be a very desirable thing especially when your schedule is tight. But as you can see, the sensitivity and...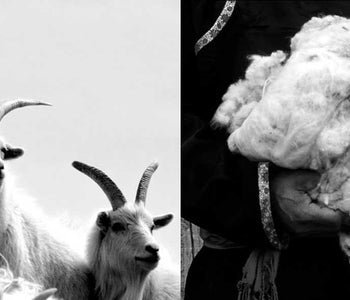 The mill that spins Ekotree's cashmere takes a truly sustainable approach to all aspects of cashmere production.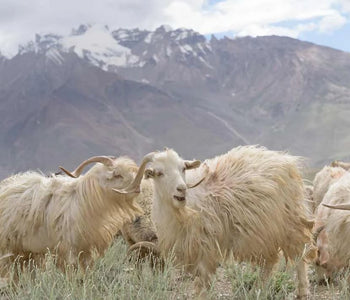 The whole selection is also made and guaranteed from other trusted suppliers, with whom the company has built twenty-year relationships. They are in direct contact with the goatherds, ensuring the...